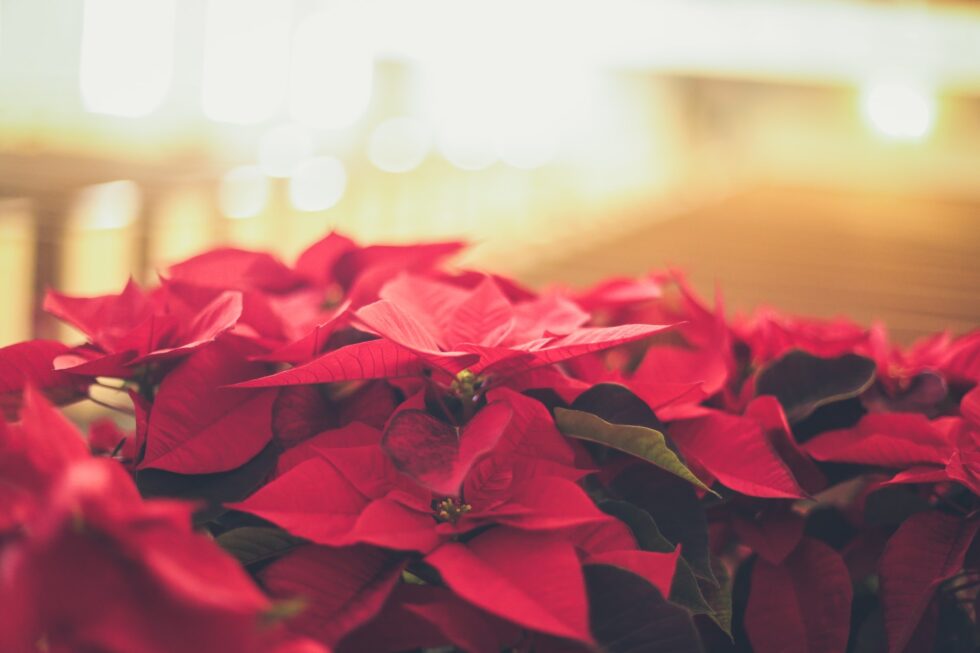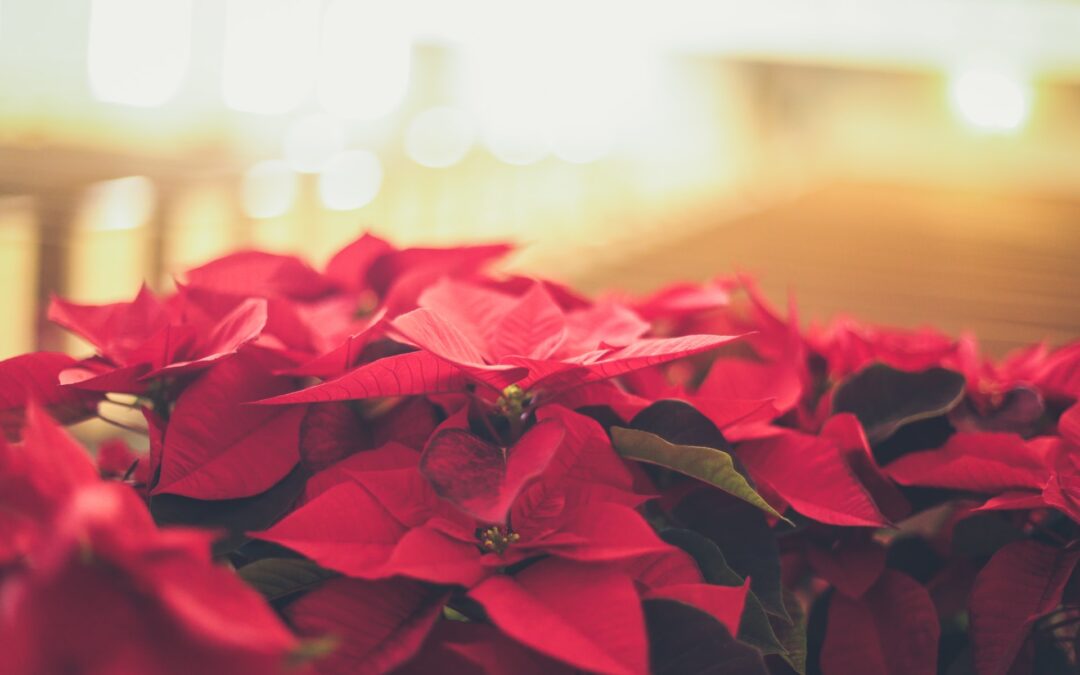 Poinsettia plants grow best during the winter months, which is why they are the most popular potted plant during the holidays. And, with good care, a poinsettia plant can maintain its beauty for much longer than the Christmas season.
Because poinsettias are from Central America, they are used to a fair amount of sun. We recommend placing yours by a well-lit window, so that it can receive the proper amount of sunlight. East-facing windows are best so that they can catch the morning's glow and bask in the afternoon's shade. Make sure that no part of the plant touches the window pane, as this may harm the poinsettia.
You should water your poinsettia whenever you feel the soil is dry or you see that some of the leaves are wilting. The key is to make sure that your poinsettia is not sitting in water by letting the water drain out the bottom. If the area where you are keeping your poinsettia tends to be dry, you may find yourself watering daily.
These plants prefer from 65-70° Fahrenheit during the day and from 60-65° at night. The lower night temperatures help the poinsettias keep their brilliant color. Protect the plants from both hot and cold drafts from outside doors, heat registers or appliances. Never expose them to temperatures below 55° Fahrenheit
Poinsettias grow in any well-draining potting soil. Fertilizing poinsettia plants is never recommended while they are still in bloom. Fertilize poinsettias only if you are keeping them after the holiday season. Apply fertilizer every two weeks or once a month using a complete houseplant fertilizer.
Houseplant pests that may infect poinsettia plants include whiteflies, Fungus gnats, mealy bugs and spider mites. Prevention is the best management strategy. When purchasing plants carefully check for whiteflies and other insects. Avoid purchasing insect-infested plants.
address
4808 East Scenic Hwy 30A
Seagrove Beach, FL. 32459 (google map)
phone: 850.231.2150
hours: 9-5 Monday thru Saturday | Sun. 12-5